In late October 2014, I was honored to be awarded a week-long artist residency by the Peaked Hill Trust in an historic dune shack on the Cape Cod National Seashore near Provincetown, MA.
The Dune Shacks of the Peaked Hill Bar Historic District includes 19 shacks that were home to American artists and writers from the 1920's to today. The shacks were originally built out of flotsam from washed up shipwrecks in the late 1800's and provided shelter and supplies to washed-ashore sailors whose ships might have been destroyed in a storm. Beginning in the 1920's the shacks were occupied by many artists who spent creative time isolated in the dunes such as Eugene O'Neill, e.e. cummings, Jack Kerouac, Jackson Pollack, Norman Mailer, Mark Rothko, Harry Kemp, Hazel Hawthorne Werner, Cynthia Huntington, and countless others.
I was grateful to receive a residency in this historic place and began thinking about what I could accomplish during a week of focused art-making. Before arriving I considered many things: the historic importance, preservation, and management of the dune shacks by the Peaked Hill Trust; the mission of the Cape Cod National Seashore; thoughtful ways to create land art in protected areas; my relationship with the lower Cape over the last 25 years; and cultivating an openness to this experience so I could integrate what I learned into my artistic and professional life in Boston.
During my residency I lived in the 16x12 dune shack named Euphoria*. Entirely off the grid, living in the dune shack was akin to rustic gourmet camping. I slept in a bunk bed, used a composting outhouse in the dunes, hand-pumped and hauled gallons of well water up steep sandy slopes, lit kerosene lanterns at dusk, cooked on a propane burner, warmed myself by a small wood stove, and lived with the natural elements and beings inside and outside the shack. Euphoria sits high on a dune at the edge of the Peaked Hill Bar. It overlooks a cranberry bog to the south and the waves of the Atlantic ocean 100 yards to the north. It is a place of extreme solitude, weather and beauty. And in the words of American playwright Eugene O'Neil, "A grand place to be alone and undisturbed."
My week in Euphoria was framed by classic New England fall weather. I arrived at the shack under bright sunshine, gentle breezes, and a calm lapping waves. Three days later the sky darkened with pelting rain and severe gusts of wind as a two-day nor'easter battered the shack and roiled the ocean. On my sixth day I woke to rays of sunshine peeking through the clouds, mist rising off the dunes, and breathtaking rainbows. Over this period I spent five days creating "Ampersand", a 20 foot high x 15 foot wide site-responsive land art. It was made of seaweed I had collected and hauled to a protected area just above the high-tide line, behind a sentry of seagrass.
I brought the idea of creating Ampersand to my residency as a graphic play on words. I developed a better understanding of its contextual meaning while creating it over five days. I left it behind as a symbol of the ongoing conversation between historic preservation, access, sustaining natural environments, and collaborative stewardship to maintain this important, beautiful and fragile place.
(VIDEO) Cape Cod Dune Shack :: One Week in Euphoria
Dedicated to the Peaked Hill Trust, Hazel Hawthorne Werner, and with affection for DF.
During the height of the nor'easter I hunkered down inside my shack and made a few small sculptural works with rope, twine, driftwood, hair, yarn and rose hips: materials of organic origin reworked in this seascape environment.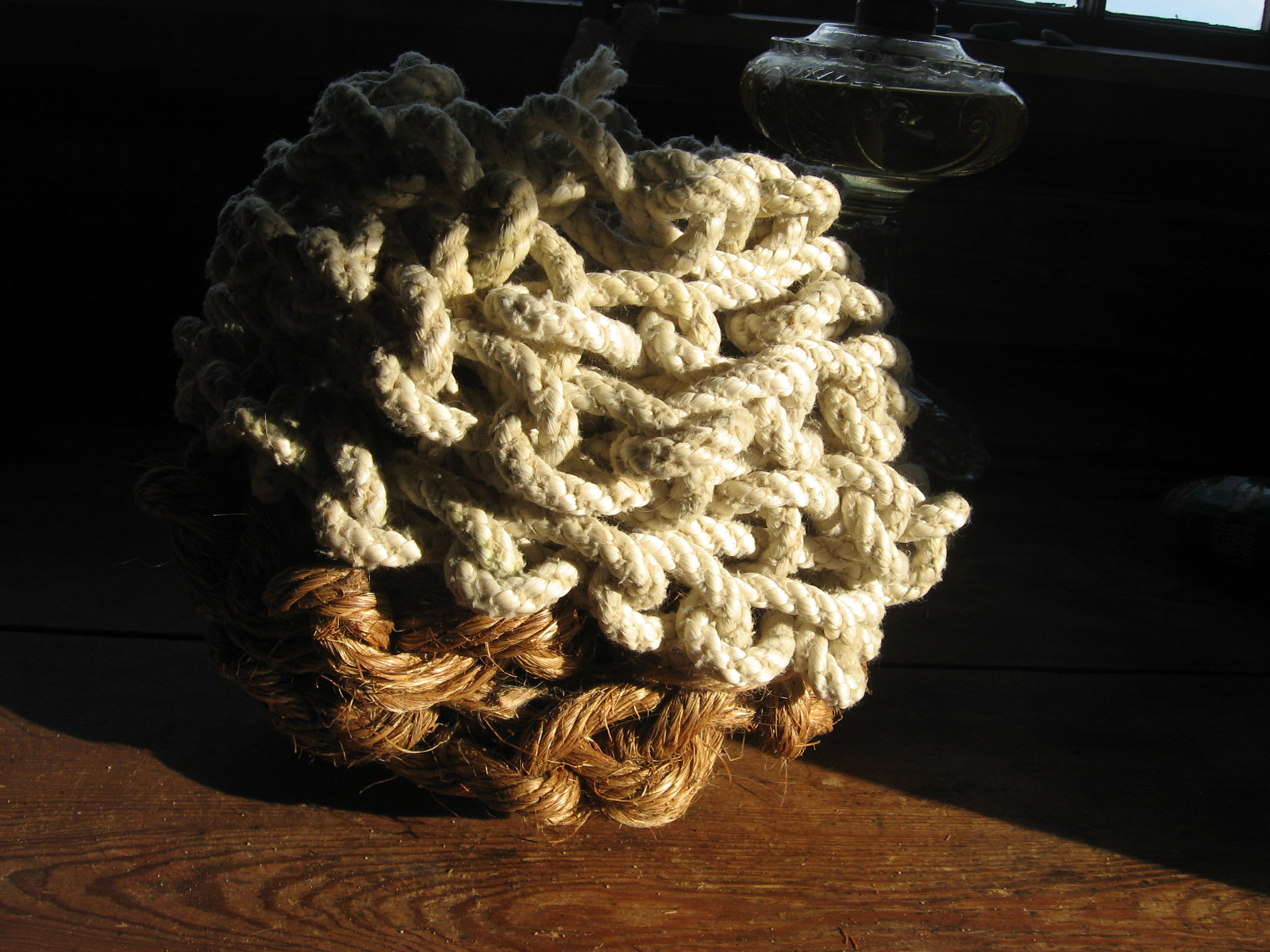 (VIDEO) Creating Ampersand :: Making Land Art in the Dunes
* Excerpt from "Building Provincetown, The Book" by David W. Dunlap
Cape Cod National Seashore | Euphoria (Shack 7)
Euphoria is the larger of two shacks that belonged to the writer and preservationist Hazel
Hawthorne Werner — if the adjective "larger" can be applied to a 16-by-12-foot structure. It was
built around 1930, apparently by the coast guardsman Louis "Spucky" Silva, who also built
Thalassa. Werner, the author of The Salt House, arrived in the 1920s, pursuing a vision she'd had
of "a place by the ocean, where you could take a blanket and sleep on the beach and there was
nobody around." She acquired Euphoria in the early 1940s. For three summers, the writer
Cynthia Huntington and her husband, the artist Bert Yarborough, rented Euphoria. Huntington
described the last of these summers in her own The Salt House, a collection of lovely essays
published in 1999. Euphoria is now maintained and managed by the Peaked Hill Trust.
Finally, I want to thank my best friend, life-partner, ever-steady cheerleader, sweet soul-mate, and wise counsel, Dave Foley, for all his support during my artistic endeavors. "You put wind in my sails and steady my keel."